George Austin, the son of John (a labourer) and Mary (née Agate) Austin, was born on August 23 1839 in East Grinstead, a town which stands at the meeting point of the four English counties of East Sussex, West Sussex, Kent and Surrey and is situated on the Greenwich meridian. He was christened there on 6 October 1839.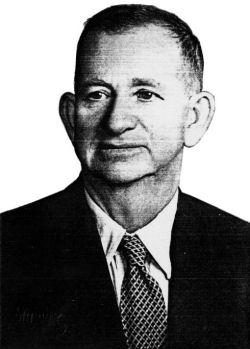 John Austin
George married Eliza Hodgskins (or Hodgkins or Hoskins), 'according to the Rites and Ceremonies of the Established Church', in the Church of St Mary the Virgin, Ide Hill, in the Sevenoaks district of Kent, on 19 October 1872. The daughter of David (a labourer) and Sophia (née Welch) Hodgskins (m. 10 November 1834), Eliza, was born on 27 September 1850 in nearby Hanging Bank, the site of a former gallows which is rumoured to be haunted by a poltergeist.
At the time of the 1851 census Eliza's family, who were living in the village of Sundridge in the Sevenoaks district, were listed as follows: David (39, agricultural labourer), Sofey [sic] (43, wife), John (13 agricultural labourer), David (11), Sarah (9), Elizabeth (6), Eliza (6 months), and Sarah Hodskins (72, parish relief). The last mentioned was probably Eliza's maternal grandmother). The oldest child, Rebecca (bap. 9 August 1835), who was included in the 1841 census, had evidently left home or died.
With their two children¾William (aged 3) and Mary Ann (a babe in arms)¾George and Eliza Austin travelled to Australia as free passengers on the 1243-ton Juliet (Captain William H Duguid) which left Gravesend on 3 May 1874 with 488 immigrants on board. The ship moored in the Brisbane River near the Victoria Bridge on 4 August 1874. One passenger, Charles Hunt of Cornwall, fell overboard en route and despite efforts to save him was drowned.
On 11 January 1878, a few years after their arrival in Brisbane, George applied successfully to select Portion 17 (88 acres 3 roods 3 perches) in the Eight Mile Plains Agricultural Reserve. There he and Eliza raised a family which was large even by the standard of those days. In addition to the English-born William (b. 1871; d. 2 November
1890) and Mary Ann (b. 1874; d. 10 May 1876), their children were: Eliza (b. 25 January 1875; d. 22 May 1875), George (b. 8 March 1876; d. 5 May 1947), Emma (b. 31 March 1878; d. 1 January 1943 Horsham, Victoria), John (b. 11 May 1880; d. 21 July 1961 Gympie), James (b. 9 August 1881; d. 17 January 1955), Ellen (b. 27 March 1883, known as Nellie; d. 20 May 1948), Joseph (b. 8 November 1884; d. 15 January 1944), Minnie (b. 23 August 1886; d. 7 August 1924 Beenleigh); Alice Maud (b. 10 March 1888; d. 26 October 1926), Kate (b. 8 October 1889; d. 13 November 1964), Walter (b. 13 April 1891; d. 20 December 1974 Cardwell, Queensland), and Edwin (b. 19 November 1892; d. 26 October 1958). Details of the marriages of these children are endnoted.


George Austin worked as a farmer, raising cattle and cultivating fruit trees, until he succumbed to a heart condition and died at his residence near the Kuraby Railway Station on 3 December 1906 at the age of '67 years, 3 months and 12 days'. Present in official roles at his funeral in the Cooper's Plains Cemetery on the following afternoon were: Stephen Glassop (Baptist minister of religion), Alfred Cannon (undertaker), George Boyland and WPG (WG?) Rogers (witnesses).
Eliza Austin died tragically, having taken her own life, on 24 January 1912. At the time, she had been living for a few years in Peterson Street, South Brisbane, near the Gloucester Street residence of her daughter Alice Maud. She was laid to rest beside her husband George on 26 January 1912. In addition to family mourners, those present included Alex Gow (undertaker), the Reverend William Bell (Baptist minister), William S Smail and J Horn (official witnesses). A magisterial inquiry into the circumstances of Eliza's death was held in Brisbane by Robert D Neilson JP on 19 March 1912.